Farmer's markets, gardening events and open houses bring plant growers and shoppers together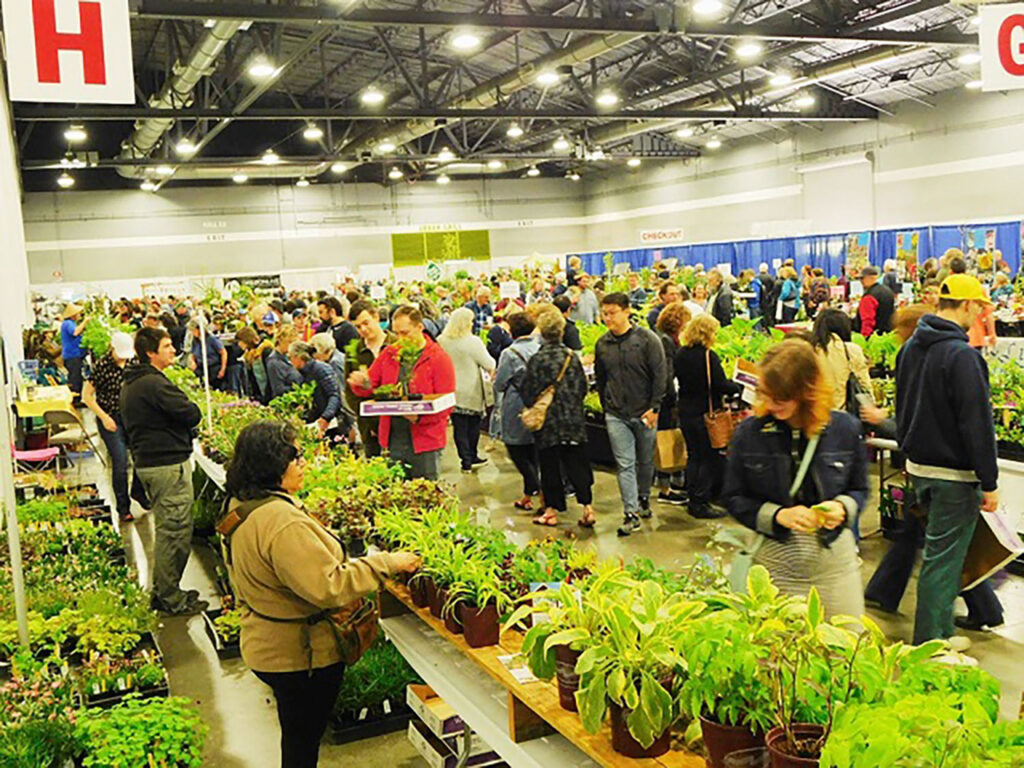 What makes a person go to local plant sale events and farmer's markets? Is it the thrill of the plant hunt or a chance to mingle with fellow gardeners? Perhaps it is because it is a place to pick up plant treasures not readily available at local garden centers and big box stores.
When independent, specialty nurseries participate in plant sales and farmer's markets, it's a winning combination connecting plant buyers to specialty growers.
"When you grow it and sell it directly to your customer, that alone is huge," said longtime vendor Rosie Sullivan, owner of N&M Herb Nursery in Hubbard, Oregon. "We had an advantage when we sold at farmer's markets; I was there every Saturday and interacted with my customers."
Shoppers say plant sale events provide them a diversity of unusual plants.
Jane Finch-Howell, longtime Portland writer for the Mulchmaid blog (https://mulchmaid.blogspot.com/), shared why she travels to plant sale events.
"I always attend the Hardy Plant Society's sales," she said. "The specialty plants and vendor knowledge at these sales are unprecedented. Often, it's the only opportunity to buy from wholesalers in person, or regional but distant vendors. I go for the thrill of the hunt, but I usually have a short list of things I also hope to acquire."
Customers also go to plant-focused fund-raising events to support local nonprofits. Janet Endsley, seminar and judging manager for the Northwest Flower & Garden Festival in Seattle, said, "I always loved the Northwest Horticulture Society plant sales. They have many great specialty nurseries that carry many unusual plants you won't find in standard nurseries."
Wendy Stone, a plant shopper who lives close to Salem, said, "I go to the native plant sale that Deepwood Estate in Salem puts on, mainly because I like to support them and I like to plant natives in my yard. I also follow the Cascade Nursery Trail group in the northern Willamette Valley, and the Salem Hardy Plant sales."
Many independently owned specialty nurseries participate in garden club and society sales and other nonprofit fund-raisers, scattered sites, consumer shows and farmer's markets.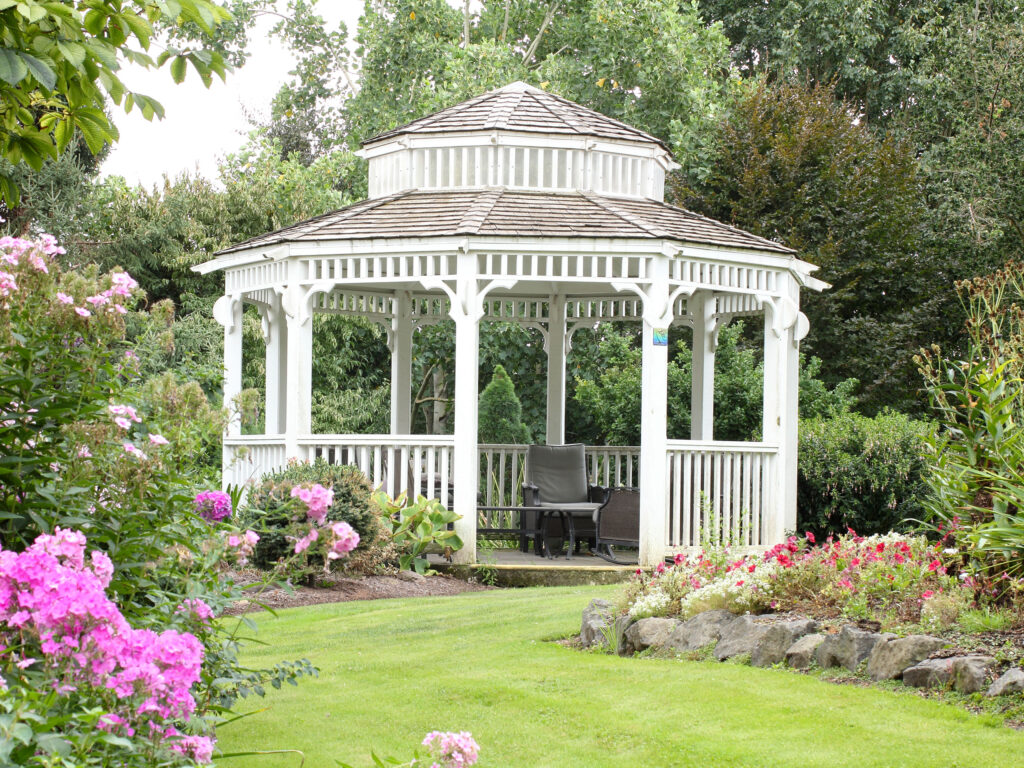 Local alliances
Specialty nurseries formed an alliance known as the Cascade Nursery Trail (https://www.cascadenurserytrail.com/), with eight participants scattered around Oregon's northern Willamette Valley. All of them happen to be Oregon Association of Nurseries members. The trail is open to the public on specific dates during the growing season.
"We are a group of individual specialty nurseries," said Carol Westergreen, owner of Out in the Garden Nursery in Molalla, Oregon. "Our nurseries grow and sell plants and don't offer other items, whereas garden centers have different offerings beyond just plants. Some [businesses] in our group are mail order, some are by appointment only and some have regular business hours. And some have outstanding gardens customers can enjoy."
Cascade Nursery Trail schedules three weekends a year — Memorial Day weekend, the second weekend in July, and the last weekend in September — encouraging people to come out and see what each nursery offers.
"Part of the reason we picked these dates is that many of us make other offsite sales in April and May," Westergreen said. "We have different offerings. Some of what we sell later in the season won't be out of the ground during the earlier sales. We encourage people to come to us instead of dragging everything to them.
"My favorite saying is, it's not all about spring. We have this great climate, you should have something in your garden that's beautiful 365 [days]."
Year-round interest
Successful plant sale events inspire people to plant shop at other times of the year.
"You can drive around and tell who shops for plants only in April and May by what's in their garden," Westergreen said with a chuckle. "They grow flowering cherries and dogwoods, rhodies and azaleas, some arborvitae for year-round interest, plus a few hanging baskets. We don't have those products. Our goal is to have items that you can't buy in a box store."
Kristin VanHoose, owner of specialty nursery Hydrangeas Plus in Aurora, Oregon, said her scheduled events usually start in April, with Hortlandia in Hillsboro, Oregon.
"We've been doing plant sales for a long time," she said. "Gardenpalooza in Gervais is the next one. Then I do the Master Garden Sales in Canby, which is usually crazy because of the weather. It can be pouring down rain, or it can be 90 degrees."
VanHoose noted she also participates in the Willamette Valley Hardy Plant Sale in Eugene at the Lane County Fairgrounds."With a stock of over 300 varieties of hydrangeas and hydrangea relatives, I never know what will sell. I bring varieties that I have overstocked, and the more unusual varieties for the plant geeks who are crazy for them."
Driving out to Canby can be daunting for some shoppers, so VanHoose brings the product to them via these events. She recruits her children to handle the sales so she has time to answer questions.
Spring sales mean no blossoms on the hydrangeas. VanHoose prints out labels with color photos showing the flowers. Her catalog for mail orders offers flower photos and descriptions. Both are winning strategies so customers can see the flower while the plants are still green.
Open house events
After the spring sales, VanHoose hosts open house days at the nursery. She has an open house with an overstock sale and then participates in the Cascade Nursery Trail. With a good portion of her hydrangea inventory growing in larger pots, it's hard work to take big plants to outside plant sale events.
Many vendors live far enough away from population centers that people won't readily drive by or even see the location. Plant sale events help the vendors become known to buyers.
Every year, Cascade Nursery Trail prints out a map with details about each nursery participant. "We get the maps into the hands of people who attend the events," VanHoose said. "They'll come out and see us at our location as well."
The group also sends open house fliers to all the Oregon garden clubs and the Puget Sound region in Washington.
"Clubs come down here from Seattle to tour our gardens and nurseries," VqanHoose noted.
There are downsides to participating in outside plant sale events, VanHoose explained. "It takes time away from the business," she said. "When I'm at a sale, nobody is at the nursery."
Labor of love
Most plant vendors agree that participating in outside plant sales is a lot of work.
Ellen Egan of Egan Gardens said, "I've quit all offsite retailing except the Salem Hardy Plant Society sale. It's exhausting."
Westergreen advised nurseries to put energy into events that do well, and drop the ones where sales are sluggish.
Sullivan began selling at plant events in 1992. Affectionately dubbed the "Queen of Plant Sales" by another grower, Sullvan's resume includes club plant sales and farmer's markets for nearly 30 years. Every year she set up at a farmer's market every week from Mother's Day weekend through October. She did this every year until the pandemic halted events where people gathered.
Sullivan began her business using a tiny backyard greenhouse.
"For us, the farmer's market worked well. For one, the markets were kind of new at that time. They provided a place to sell without having a storefront. Selling there put our product in front of thousands of people walking by."
Sullivan has a retail greenhouse "out in the boonies. I always thank my customers for getting here. They have passed 12 nurseries after they get off the freeway to come to my place. Our traffic is from people who have met us and know our products from plant sales and the farmer's market. That is why they go out of their way to come to our nursery."
Sullivan is retiring from farmer's markets and will now spend her time participating in the Cascade Nursery Trail. The customers will now come to her.
"We sell happiness," Sullivan said. Her favorite moments come when her customers walk through her greenhouse door and say, "I'm so happy to be here."
Good returns
Many sales events bring back customers year after year. You might even say most customers are serious gardeners and passionate about plants. When they come to these events, they come to do some serious shopping.
Gail Ann Langellotto, professor of horticulture at Oregon State University (OSU) and statewide coordinator for the OSU Extension Master Gardener Program organizes plant sales in Oregon. She said she believes the plant sales are successful because the volunteers have long-term relationships with the vendors.
"Master gardener volunteers pour so much time, enthusiasm and passion into the events. For the groups that host vendors at plant sales and plant fairs, they have developed long-term relationships with them, and they want to see them succeed."
Although the event organizers give past vendors first sign-up times, first-time participants are encouraged to get on their waiting list.
"The organizers generally strive for a good balance amongst vendors, to ensure a diversity of plant materials, as well as crafts or garden tools," Langellotto said. "Besides quality, I believe the biggest determinant is what the vendor has to offer, that isn't currently represented at the event. The Master Gardener volunteers strive to offer quality and variety to their shoppers. In essence, Master Gardener plant sales and fairs that feature outside vendors are curated events. Shoppers can be sure that they will discover something new, something fun and something unique."
Debbie Teashon is co-author and photographer for Garden Communicators award-winning Gardening for the Homebrewer, and a regular contributor to regional magazines. Her gardening website is www.rainyside.com.
From the January 2023 issue of Digger magazine | Download PDF