Bailey Nurseries' Chief Executive Officer Terri McEnaney will step away from the day-to-day operations to focus on strategy and the future of Bailey, the company announced in a press release.
"It has been the honor of my lifetime to serve in this role," McEnaney said. "The legacy of humility, long-term strategic thinking, active industry participation, giving back to community, innovation, and doing the right thing will guide my time and commitment."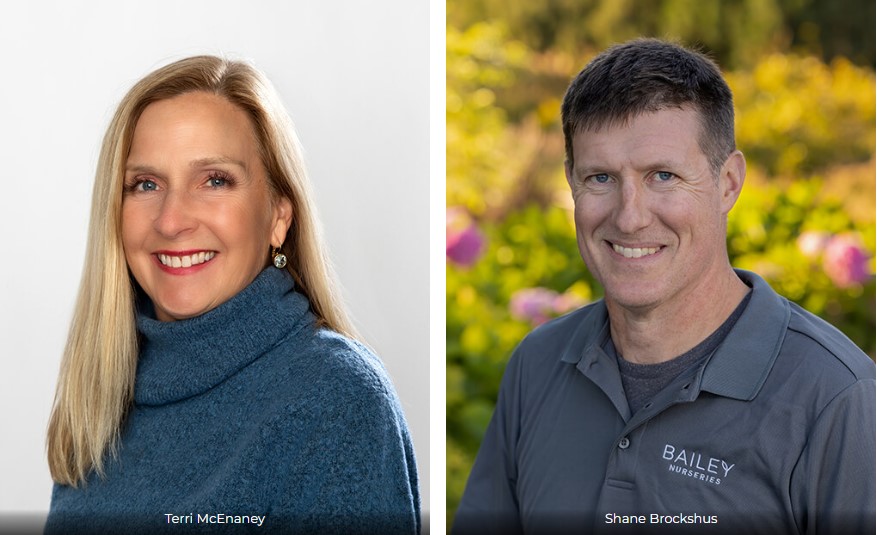 In other changes, Shane Brockshus was named Chief Operating Officer and is now responsible for the areas of production, sales, marketing, brands, product development and human resources. Prior to this role, Brockshus was director of West Coast operations for Bailey and was based in Oregon.
"I am honored and humbled by the opportunity to play a part in leading this nursery," Brockshus said. "As Bailey evolves and grows, I look forward to working with this team to bring continued improvement and success for Bailey, as well as our customers, employees and communities."
"Shane is an exceptionally strong leader who cares about the organization, our people, our plants and our customers. He is organized, thoughtful and welcoming, and for those reasons and more we congratulate him on leading the operations of the company," McEnaney said.
For more information, please visit Bailey's website.