Plant Features
Over-reliance on certain trees often prompts the need to turn to newer varieties in place of faltering favorites.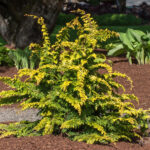 In Japanese, Hinoki literally translates to "fire tree." Like its namesake, Hinoki cypress (Chamaecyparis obtusa) lights up the landscape. An evergreen conifer with an upright form that resembles a burning fire, Hinoki has a slow growth habit that fits well in small landscapes, including residential gardens.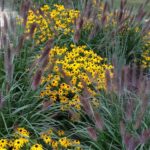 Maximalist garden design has two main principles: going bold and going big. Maximalism has found many adopters in the gardening community, but it's not limited to gardens. It also applies to graphic design, home décor and other design-related fields. Maximalist gardeners plant as much as they can in the soil, experimenting with color combinations and […]
Nursery Operations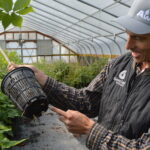 Growers, suppliers discourage tap roots and circling with pruning pots and grow bags.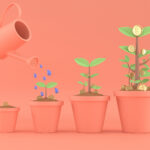 E-commerce sales of plant material as a percentage of total plant sales exploded over the pandemic and have continued to grow. According to research funded by the Horticultural Research Institute, the growth of plant e-commerce sales is here to stay and will continue to substantially increase. I had the opportunity to view a presentation on […]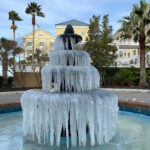 Plant sales have cooled off since the highs of the COVID era, but 2023 is shaping up strongly so far for the green industry It got cold in Atlanta this past winter. One day in December, the mercury topped out at a frigid 7 degrees. "I can't ever remember a single-digit day since I moved […]
Oregon Is Nursery Country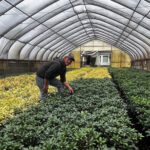 Joe Obersinner in one of the unheated greenhouses maintained by Obersinner Nursery Inc. The nursery processes 100,000 rooted cuttings every fall and winter, and most of their rhodies are grown that way. They only have one propagation house that is heated; otherwise, all other greenhouses are unheated. Obersinner container-finishes 65% of its catalog. Photo by […]
Recent Columns
I once heard a story of a man who had a lifelong dream of sailing the Mediterranean on a cruise ship with his wife. After she passed away, the man decided that if he didn't go now, he never would. So for a year, he saved whatever he could in order to have enough money to purchase a ticket. 
It is easy to get disconnected from your trade association during the sprint of shipping, not to mention dealing with weather and labor challenges. However, we all know the great unseen threats that loom over the industry, starting with state and federal regulations. Your volunteer leaders on the OAN Board of Directors and Government Relations Committee serve as your voice and your defense.
As I write this column, I am at Cultivate'23 in Columbus, Ohio, where Oregon is well represented. More than 60 OAN member companies are exhibiting, dozens of them are walking the show floor, and Oregon's own Nancy Buley (J. Frank Schmidt & Son Co.) and Ryan Contreras (Oregon State University) are cornerstones of the educational […]
Growing Knowledge
Researchers seek new ways to make use of whole genome sequencing in plant production.
Get to know the horticultural researchers at OSU and USDA Many programs focus on nursery, greenhouse, landscape and related crops at Oregon State University (OSU) and the Horticulture Crops Research Laboratory at the Agricultural Research Service (USDA ARS), the principal in-house research agency of the United States Department of Agriculture. Here are some of the […]
OSU plant breeding program shows progress on promising new cultivars The plant breeding program at Oregon State University is continually working to bring new plants to market that will make growers more profitable and perform well for consumers. On behalf of the program, I wanted to update the industry on these efforts. New plants build […]