I had a conversation a few months ago with Steve Shropshire, the association's legal counsel from Jordan Ramis PC, about the emergence of ChatGPT and the open-source abilities. I found it fascinating. Type pretty much anything into ChatGPT and it'll spit out a confident, convincing response.
What some have found is that its answers can be full of errors, and during long conversations, it can veer into wild tangents. However, my experience with AI, over 10 minutes of Q and A, resulted in this.
What are the benefits of the nursery and greenhouse industry?
ChatGPT: The nursery and greenhouse industry plays an important role in providing a wide range of benefits to the environment, economy and society. Some of the key benefits of this industry include:
Plant production. Nurseries and greenhouses produce a wide variety of plants, including ornamental plants, vegetables, fruits, and trees. These plants are used in landscaping, agriculture, and forestry, and provide numerous environmental benefits, such as carbon sequestration and habitat creation.
Food production. The nursery and greenhouse industry is an important source of fresh produce, including fruits and vegetables. This helps to support local and regional food systems and promote sustainable agriculture.
Job creation. The industry provides employment opportunities for a wide range of workers, from growers and technicians to salespeople and marketing professionals.
Economic contribution. The industry contributes significantly to the economy through the sale of plants, products and services, generating billions of dollars in revenue each year.
Environmental benefits. Nurseries and greenhouses provide a controlled environment for plant production, which helps to reduce the use of pesticides and fertilizers. This can help to promote sustainable agriculture and reduce the impact of agriculture on the environment.
Education and research. Nurseries and greenhouses also play an important role in education and research, providing resources and facilities for plant breeding, genetic research and development of new plant varieties.
Overall, the nursery and greenhouse industry provides numerous benefits to the environment, economy and society, and is a critical component of the horticulture and agriculture sectors.
Can AI predict climate patterns to inform nursery and greenhouse operators what to grow to prevent climate change?
ChatGPT: AI has the potential to be used to predict climate patterns and help inform nursery and greenhouse operators about what to grow to adapt to and mitigate the impacts of climate change.
Climate prediction models based on machine learning algorithms can be used to analyze large amounts of historical weather data and make predictions about future weather patterns.
Using these models, nursery and greenhouse operators can make informed decisions about what crops to grow, when to plant and harvest, and how to optimize water and nutrient use based on predicted climate patterns.
For example, if a model predicts that a region will experience a period of drought, growers may choose to plant crops that require less water or that are more resistant to drought conditions.
Additionally, AI can be used to optimize growing conditions to reduce the carbon footprint of the nursery and greenhouse industry. Machine learning algorithms can analyze data from sensors and other sources to optimize energy use, reduce water waste and minimize greenhouse gas emissions.
While AI has the potential to be a powerful tool for predicting climate patterns and optimizing growing conditions, it is important to note that climate models are inherently uncertain and can never provide a completely accurate prediction of future climate patterns. Therefore, it is important for nursery and greenhouse operators to use climate prediction models as a tool to inform their decisions, while also relying on their own expertise and experience in managing crops and responding to changing environmental conditions.
How do we protect the family farm in the United States?
ChatGPT:
Agricultural policy. Agricultural policy at the federal, state and local levels can play a key role in protecting family farms. Policies that provide financial support, such as subsidies, loans and tax incentives, can help to keep family farms financially viable. Policies that promote conservation practices and sustainable agriculture can also help to protect the long-term viability of family farms and the land they operate on.
Land use policies. Land use policies at the state and local levels can help to protect farmland from development and conversion to non-agricultural uses. Programs that offer incentives to landowners to keep their land in agricultural production, such as conservation easements, can also help to protect family farms.
Access to markets. Family farms need access to markets to sell their products and generate income. Policies that promote local food systems and direct-to-consumer sales can help to provide family farms with access to markets and support the growth of local food economies.
Succession planning. Many family farms struggle with succession planning, or the process of passing on the farm from one generation to the next. Policies that provide support for succession planning, such as estate planning assistance and tax incentives, can help to ensure that family farms remain in operation for generations to come.
Education and training. Education and training programs that help farmers to develop business and financial management skills can be helpful in ensuring the long-term success of family farms. Programs that provide training in sustainable agriculture practices and new technologies can also help to improve the viability of family farms.
Use AI as a tool
We are breathing humans and should not bow to AI's information certainty. Our imperfect human combination of intellect, emotions and intuition cannot be synthesized.
I found this exercise interesting, but posed one last question to ChatGPT.
Are you SkyNet? (A reference to the "Terminator" movie where AI destroys humanity.)
ChatGPT: No, I am not Skynet. I am ChatGPT, a language model developed by OpenAI. I am designed to assist with a variety of tasks such as answering questions, generating text and providing assistance with language-related tasks. I am not sentient and do not have the ability to take over the world or harm humans.
Well, thank goodness for that, but a new era is coming, and we better be ready for it.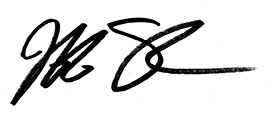 Jeff Stone, OAN Executive Director
Director's Desk from the June 2023 issue of Digger magazine | Download PDF