As Benjamin Franklin left the Constitutional Convention, he was reportedly asked what kind of government the founders would propose. He replied, "A republic, if you can keep it."
This phrase has resonated through American history. It has been tested through a civil war, world wars, and even the toxic sludge of political discourse we are seeing right now.
I am reading a book by Supreme Court Justice Neil Gorsuch that borrowed this famous line by Benjamin Franklin as its title — "A Republic, If You Can Keep It." In it, Gorsuch talks the things that shaped his outlook, from his upbringing in Colorado through his court nomination process. One thing that stood out is what the justice surrounded himself with at home and his office — a bell went off for me.
How we surround ourselves at home and our work is a direct reflection of our own journey.
A humble office in Wilsonville
My journey as your executive director does not start with a farm background. A native Oregonian from Eugene, the son of a banker and nurse, I was raised in a middle-class family. I hold on to those middle-class values, and the product of my fatherhood is all around me. Photos of my girls. Notes calling me a muffin butt. Craft items done at school.
On a shelf are various awards given by the association and other entities, and nods to past employers — Metro and the United States Senate, to name two. The pen I used to sign the beam of the expansion of the Oregon Convention Center in 2002. A signed poster of the Smithsonian Exhibit (the traveling 150th Anniversary) that I leveraged my time in U.S. Senator Bob Packwood's office to land the destination in competition of other western states. Plaques of service to the State of Oregon as board member of the State Accident and Insurance Fund, and another denoting my time in the U.S. Senate. A print of Washington, D.C. that I saw every day when I worked for Senator Packwood. Original art pieces of three presidents — Grover Cleveland, Teddy Roosevelt and Abraham Lincoln.
These all reside among other random items accumulated from my past, but most valuable to me are the items from the OAN family. A shovel that I won at a raffle at the Willamette Chapter meeting that has associated with it a recollection of scoffing by Pete Brentano of Brentano's Tree Farm. He said it would be no use at my house — and he was right!
An Ag Overtime Warrior print is joined by a hammer, much akin to Thor, created by Kyle Fessler at Woodburn Nursery and Azaleas as a token of appreciation. If you sat in my office and looked around, part of my story would unfold.
The 64th Avenue bunker
During COVID, working from home was a new experience. I often called my home office "the bunker."
Like any home, this tiny makeshift office is a mixture of shared space with my wife, Jennifer Satalino. We work back-to-back, and both of us are loud and expressive.
A 360-degree view gives a glimpse of my upbringing. Oregon Ducks and Oakland Raiders helmets are alongside plaques celebrating Hall of Fame New York Met pitcher Tom Seaver and one of the best teams in baseball history — the 1975 World Series Champions — the Cincinnati Reds. I am a sports nut.
Two American flag pieces dominate the room, one of which is a treasure to me — the Avenue in the Rain by Frederick Childe Hassam hand-painted oil painting reproduction, American flag-decorated streets. It is beautiful.
A print of a dignified and sad Native American woman was a singular focus in the office of Supreme Court Justice Sandra Day O'Connor, and it spoke to me. It hangs next to my defunct lawn sign, "Stone for State Representative."
Like at OAN, what is most precious is the number of photos of my family. Carolyn Rose's first artwork of object permanence that has my head with three hairs on it. A precious photo of a 5-year-old Andrea Margaret on my lap on vacation, and one of my wife, Jennifer, in her pajamas out on the deck with pure glee in her smile as it was snowing.
A University of Oregon bottle opener personally made by Kyle Fessler is a prized possession and every time someone opens a beer, they are instructed to say, "Thanks, Kyle."
There are the shell casings from my first time shooting a gun, courtesy of Chris and Josh Robinson, and a ton of items that invoke memories of decades past.
What dominates the bunker are books, more than I can possibly read in my lifetime. A thousand books are in waiting for the library that will be built when my youngest daughter graduates from Washington State University.
I have been thinking about my mother and recalling with fondness what she surrounded herself with. There is a common theme of work, family and the love of athletic teams. The apple does not fall far from the tree.
The journey is all around you
What we surround ourselves in our homes and work is a story about ourselves. We typically do not acquaint ourselves with what is important to our fellow humans , or take in what they surround themselves with, but we should.
We should not wait to clean out an office of a colleague or friend who passes on only to discover what they wanted to see each day. Take a moment to take in your environment at home and at your operation, and celebrate the path that brought you here.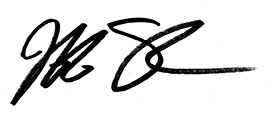 Jeff Stone, OAN Executive Director
Director's Desk from the February 2023 issue of Digger magazine | Download PDF