Growers face recession and inflation concerns after pandemic depletes stock and strains availability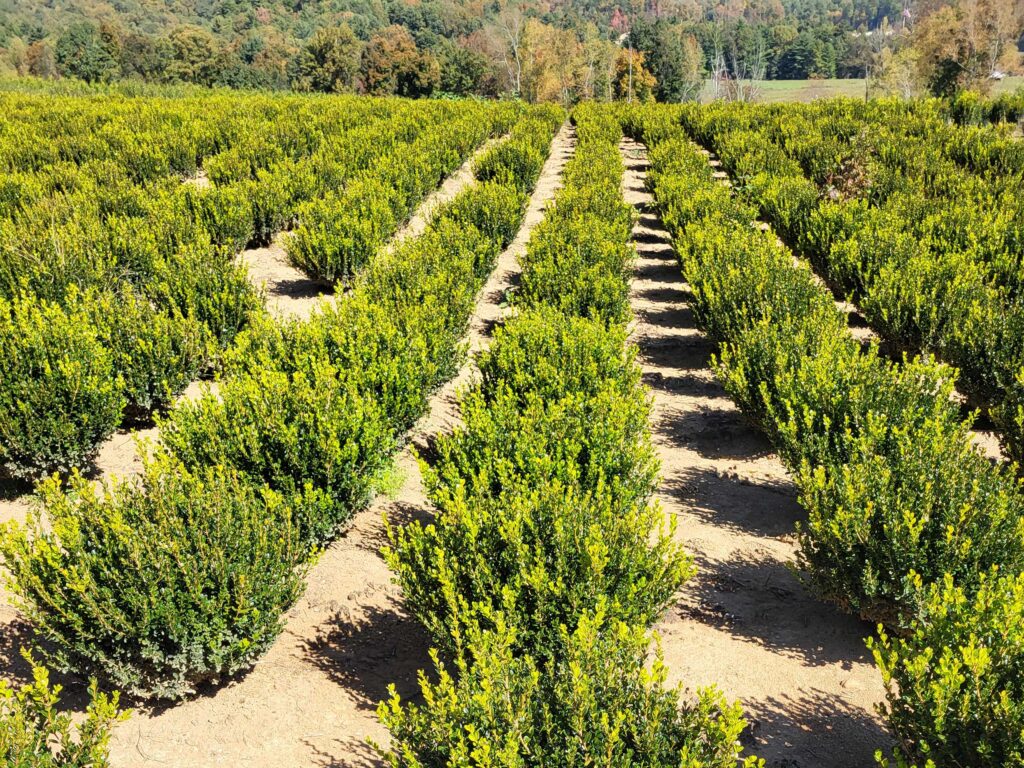 The pandemic brought unexpected havoc to the nursery trade, just as it did to the rest of the economy. Strong sales volumes caused shortages and supply chain issues in all nursery sectors including shrubs.
That in turn drove wide-ranging ripple effects that customers and growers are still feeling.
The good news is, the strong pandemic-era demand looks like it's taken root: 62% of 1,300 respondents said they planned to plant more in 2022 than 2021, according to Axiom's 2023 Gardening Insights Survey.
So, how are growers adapting to evolving conditions, and what lies ahead?
A 2022 national report by Florida-based landscape materials seller GoMaterials predicted, "As the consumer price index reaches unprecedented levels, and the labor shortages get worse, the horticulture and landscaping industry will be heavily impacted."
Shortages, it said, are causing nurseries to scramble for stock and partner with new sources, increasing logistics and prices, shrinking profit margins and potentially creating a cycle of future supply holes.
Among trees, perennials, shrubs and ground covers, shrubs made up 25% of the plant shortages in the South and 10% in the North. Myrica cerifera, Ilex vomitoria and Raphiolepis indica shortages were classified as "severe" in the South, especially in 3- to 7-gallon pot sizes.
What's driving demand?
Multiple factors are feeding into the demand, beyond the often-cited 18 million new gardeners stuck at home in 2020. These include increased multifamily housing construction, as well as pressure from water conservation district mandates for drought-tolerant plants.
On the production side in 2022, labor was harder to come by. Inflation spiked fertilizer costs by 100% and fuel costs by 50%. At the same time, a plastic resin shortage made it harder — and costlier — to pot up plants. That's not including the cost of plant material itself, which was up 20–27% for scarce commodities.
The intense demand forced many growers to choose between selling a plant that wasn't up to size, or refusing orders to save stock.
"2020 was a huge spike; the demand was really off the charts," says Barry Gregory of Kraemer's Nursery, a large wholesaler based in Mt. Angel, Oregon. "Like everybody else, we scrambled and probably sold plants way before we would normally consider them ready to keep up with demand, at the same time backfilling as much as possible."
"During the pandemic, we certainly saw that our sales went up and over what many had forecasted," said Ken McVicker, sales and marketing manager of one of Oregon's largest growers, Woodburn Nursery & Azaleas in Woodburn, Oregon.
"We too found ourselves totally sold out of inventory. Inventory remains relatively tight. We've seen a change this year with not being sold out like during those two years, but we are still sold down," McVicker said. "We have a little bit of inventory now going into spring season, which I'm very happy about — it lets us help fill customers' needs in-season."
One constant in the growing industry is that weather rules the season.
"You can take the economy, the pandemic and all of those things, and the weather is still king," Gregory said.
"We are still seeing strong demand overall. The big caveat to that this year is weather. In talking to customers across the country, everybody comes back to if we have good weather, we're going to have a good season," McVicker said.
"Screening and hedging material is still in very high demand, while flowering shrubs remain strong."
Faced with fluctuating markets, each grower faces constant calculations affecting the future of their business and employees.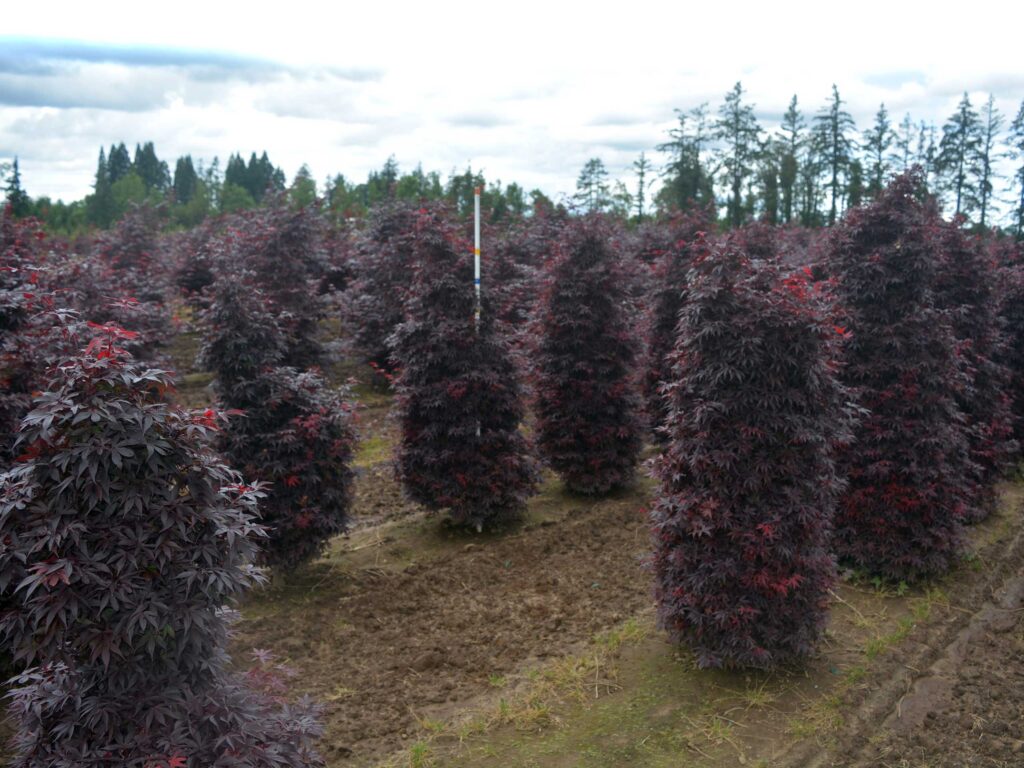 Working with what you have
McVicker said Woodburn Nursery & Azaleas is working within its current structure to adapt to market pressures.
"Labor costs are going up, government regulations are putting pressure on agriculture, and it's difficult to increase your property, so we are looking to maximize the strength of our current team members. We are asking, 'How can we capitalize on tech automation and not increase our acreage? How can we maximize the footprint we are working on and minimize the impact of regulation and overtime laws that are happening here in Oregon?'"
Growers are taking various approaches to managing all this.
"It varies from grower to grower," said broker Michael Pezzillo of Eason Horticultural Resources, a national brokerage based in Kentucky. "You have some who restrict or manage sales to ensure they have the same product year to year, while others have dipped into future crops. So, you are still seeing some producing material not up to normal standards and selling that because some customers are willing to take material that is not up to size. We are also seeing growers reduce the number of SKUs to focus on their top sellers," Pezzillo added.
Gregory, at Kraemer's, noted that he'd rather gamble by growing too little than too much. "If you sell what you grow, you'll probably make money at it, but if you throw it away, it's pretty painful," he said.
Thanks to a soggy spring in 2022, Kraemer's had to toss roses that didn't bloom until after the lucrative spring rush was past. "It was so cold and wet, the crop was late. By the time they looked great the season was over, and the market and demand had passed."
Pezzillo said last winter's protracted freeze hit some areas hard, too. "In December there was a freeze that covered a large swath of country, dipping to 19 degrees in Florida," he said. "We are seeing some holes in supply because of it."
Sourcing larger size material "continues to be a challenge, because those are the sizes the landscape trade is looking for," Pezzillo noted. He said skip laurel (Prunus laurocerasus 'Schipkaensis') has gotten especially scarce, as people scoop up quantities for privacy hedging and border edges.
As far as categories, his customers continue to ask for columnar and compact varieties that fit into smaller properties, patios and side yards.
Shades of recessions past
Phin Tuthill is a sales representative for R.P. Tuthill & Associates, a Pennsylvania-based brokerage representing multiple Oregon growers. He noted many growers didn't make it through the recession of 2008–12, and those who did are hunkering down versus expanding. That of course affects supply, even now.
"So many people cut back so far," he said. "Probably the hardest hit were the liner growers, because a lot of people weren't buying because they weren't selling the stock they had. … A lot of those guys never made it through the downturn, and now the growers have fewer liner buyers to choose from and they may be only half to two-thirds as big as they were.
Today, fears of another recession are combined with a high inflationary period. "A lot of these growers that got hurt by the recession can't stick their necks out too far," Tuthill said. "If the economy goes out again, they can't afford to make it through. They are using equipment longer, things that should have been retired. Now if they are replacing them prices are higher because of demand."
Tuthill echoed the strong desire for large-scale evergreen hedging plants like arborvitae, Cupressus leylandii 'Gold Rider' (Leyland cypress) and Cryptomeria.
"The shortages are mostly the things that are slower growers. The quicker growers, they make up faster. They tend to not be in short supply. For the big screening plants — especially larger sizes, probably 6–8 feet and up — the demand has gone through the roof. So many people were doing staycations they wanted privacy in the yard," he said.
The question is, when customers want those sizes, should they expand them? Reserve stock for next year? Growers have a lot of considerations, and they risk their future and those of their employees.
"By holding onto it longer you're taking chances and part of your product may not make it through winter. As the plant gets bigger you need bigger equipment to carry heavier plants. You have to wonder, is there going to be an ice storm? Are the locusts going to come?"
New house, new garden
Jim Simnitt of Simnitt Nursery in Canby, Oregon, said demand remains vibrant after peaking during the pandemic. He noted the nursery's fortunes often align with the housing market, as people set up their foundation plants and gardens for new houses.
"We ship all over the country to 35 states, and it's been pretty solid," Simnitt said. In fact, demand was stronger later in the season than usual, possibly because of landscaper backlogs, he guessed.
"We definitely have put more effort into container production," he said. "We are both field and container production, so this way we could ship longer into the season. We've added more container yards and more hoop houses, and we like the switch."
He said people are looking for multiple-interest shrubs with color and impact in more than one season, like daphne and gardenia for fragrance and evergreen foliage.
Looking ahead
Among the U.S. markets, the Southeast wakes up first, giving a glimpse into the moving target that is the future forecast. So far, growers are optimistic.
"We are certainly seeing that in the Southeast, where they tend to have good gardening weather earlier. And if that's any indication, we will have a strong spring," McVicker said.
Pezzillo has also seen positive signs. "Reading early reports, the season has started off strong in the Southeast. I was just talking to a wholesale nursery in North Carolina, and they said the demand has been very strong, that customers have been popping out of the woodwork."
From the June 2023 issue of Digger magazine | Download PDF